Chilean Music & Culture in Liverpool
As Chileans arrived in Liverpool City Region (LCR), they brought with them music, cuisine and culture which had been alien to the city. Many groups were formed and changed and it became clear that the sounds and tastes of that far away place would join the multitude of melodies and rhythms, foods and cultures.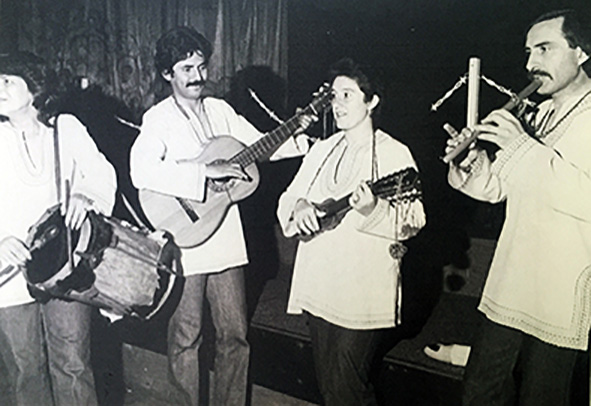 The Chilean exiles led the way in the region that has become accustomed to Latin American music, dance and food even becoming one of the only cities in the country to have its own Chilean restaurant, the legendary Valparaiso restaurant on Hardman Street, which started off as El Andino when Chilean exiles who worked the kitchens of the Trade Union and Unemployed Centre on the same street, decided to create their own restaurant in the 80s.
"The Valparaiso Restaurant was on the Liverpool restaurant scene before there was a restaurant scene. With its promise of heart-warming Chilean food, served by warm-hearted Chilean folk, Valparaiso blew in like a seed on a gulf breeze, putting down straggly roots in Hardman Street almost 20 years ago". Written by Angie Sammons and published on January 14th 2010 for Liverpool Confidential online magazine.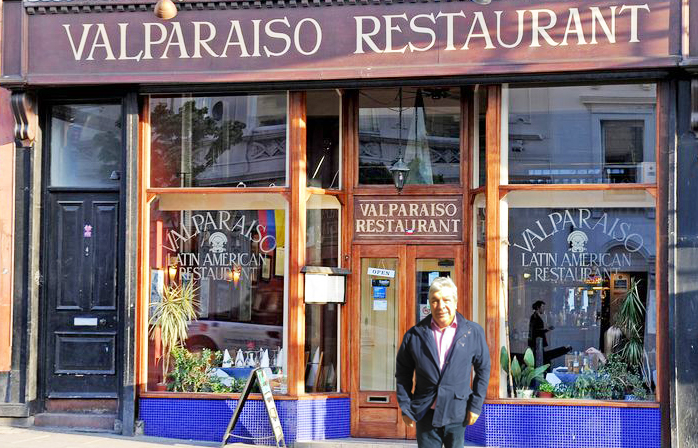 The first Musical group was set up by Ingrid Cortez and featured Juan and Ana Meza as well as others (all Chilean refugees who cam and settled in the LCR). The group was called KILI KURI, with other bands following their footsteps including: Los Incas, Grupo Andino and Tiempo Libre (Led by Chilean brothers Francisco & Oscar Carrasco).
One of the most unforgettable cultural elements that the Chilean community brought was its food including the Chilean Empanada and Sopaipillas. As the community organised events under the banners of Peñas (traditional Chilean event with live music, poetry, performances, food and dancing); Fiestas and "Reuniones" (political and cultural meetings) where food was always part and parcel of the different events.